Do you know ….. Gunther van Loon?
Image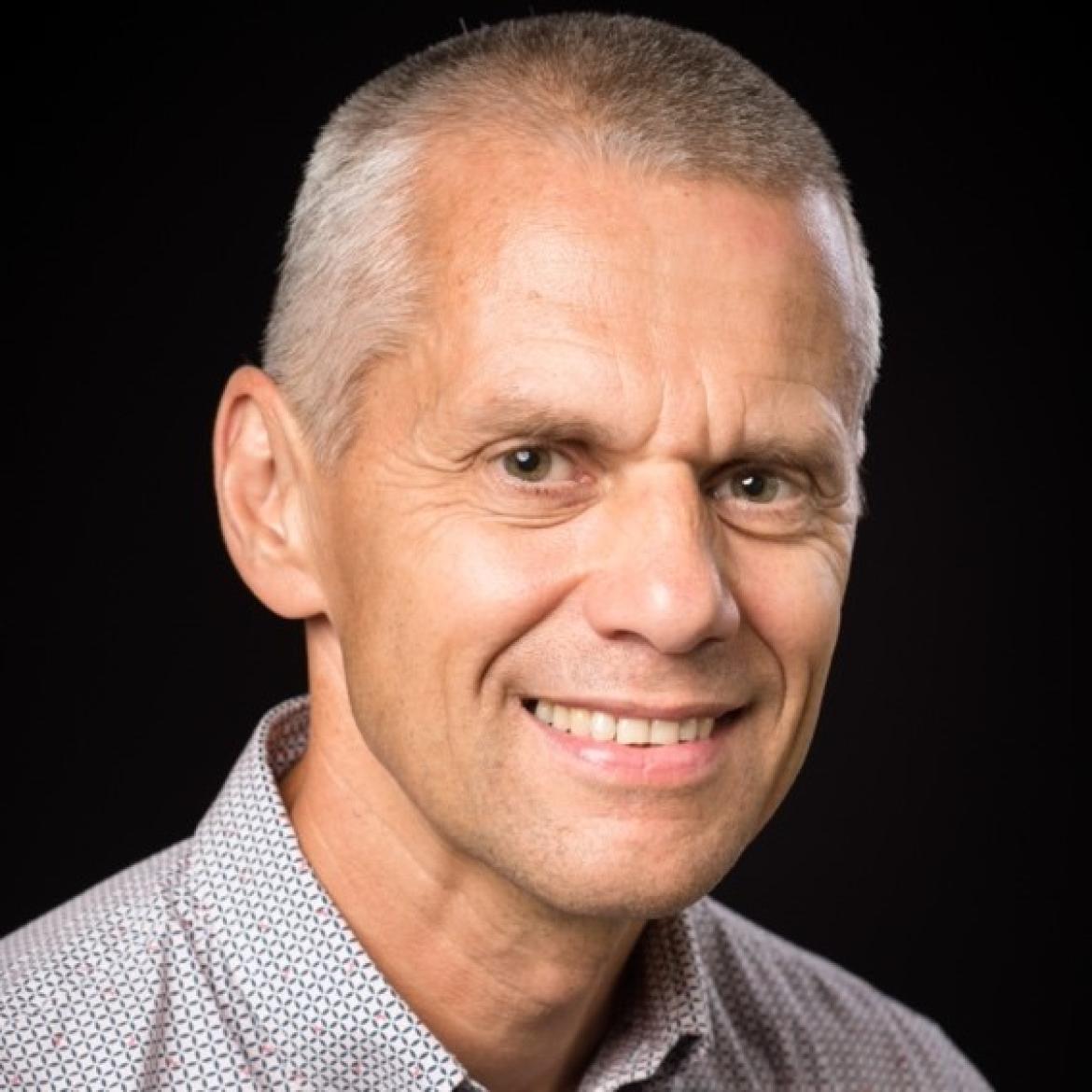 Gunther van Loon graduated from Ghent University, Belgium in 1992 and has worked at the Department of Large Animal Internal Medicine, Ghent University, Belgium, ever since. In 2001 he finished his PhD on "Atrial pacing and experimental atrial fibrillation in equines". In 2004 he became a Diplomate of the European College of Equine Internal Medicine and in 2011 an Associate Member of the European College of Veterinary Diagnostic Imaging. He is now a Professor in Large Animal Internal Medicine at Ghent University, head of the Equine Internal Medicine department and head of the Equine Cardioteam Ghent. Gunther is also vice-President of the Belgian Equine Practitioners Society. His major interests are cardiology (arrhythmias, electrophysiology, cardiac pacing, 3D mapping and ablation, interventional cardiology, echocardiography, TDI, 2D ST), and internal medicine-related ultrasound. Areas of research include (patho)physiology of arrhythmias, especially atrial fibrillation, electrocardiography and vectrocardiography, advanced cardiac imaging and 3D electro-anatomical mapping and ablation. Gunther has published mainly in the field of equine internal medicine and cardiology and lectures regularly at national and international courses and conferences.
When did you start to have an interest in cardiology?
Almost immediately after starting at Ghent University, the head of the department stimulated me to do a small study involving cardiac catheterization. Little persuasion was need for that and it was my first scientific study. I think it was in 1995 that I came across a horse in the clinic that showed sustained atrial tachycardia. When treatment with quinidine failed, I asked a human electrophysiologist for help. He was very excited about the case and came over with equipment to treat the case by atrial overdrive pacing. As 'a boy with a toy' I was impressed and fascinated by the pacing techniques. I started to collaborate more closely with human specialists in the field of arrhythmology and echocardiography, which was very enriching. After temporary pacing studies, I started implanting pacemakers and using them to induce atrial fibrillation. Step by step, new equipment was found and new techniques developed. Now, 25 years later, we fully equipped with high-end ultrasound machines, equipment for complex catheterisations and invasive cardiac procedures, an electrophysiology lab, advanced ECG recorders with in-house-made computer software, and a 3D mapping and ablation system. But all these machines are useless without a team that knows how to work it. And that's where my biggest treasure is: my super-skilled and passionate Equine Cardioteam Ghent (ECG if you like 😊). They make my dream come through. Their passion and motivation stimulate me every single day, and all of our scientific achievements are because of the strength of the team players. I'm just the lucky one to be part of it.
How many people work in your cardiology team?
We are now with two professors, a post-doc and 6 people working on their PhD. All of them determined to push equine cardiology to a higher level. Each team member knows how to do all procedures but also has her/his expertise in a specific area, and this leads to a perfect symbiosis. It is so nice to see that the study on better imaging, has led to the 3D heart, which has improved catheter positioning, which is needed for the electrophysiological study, which allows to improve ECG recording, which is needed for the mapping and ablation, etc… All studies fit with each other and solve a part of the puzzle. And the overall goal is to develop techniques directly applicable to our clinical patients. That is where we do it all for.
Importantly, the establishment of the Equine Cardioteam Ghent has only been possible because of the support of all other clinicians and staff members. Indeed, we have a 24/7 equine clinic to run! It is because of the hard work of the whole department that we have been able to gradually build up the whole cardiology unit within our department.
What are the more prominent research lines you are working on?
Within the field of equine cardiology, we are working on different topics. Regarding valvular pathology we are collecting longitudinal data and techniques to better assess and predict severity of valvular disease. We also perform a lot of research on arrhythmias. Better ways for diagnosis using wearables, 12-lead recording, implementing vectorcardiography and by performing electrophysiological studies. These electrophysiological studies include placement of multiple catheters and making simultaneous recordings (often 30-80 electrodes) from different locations within the heart to characterise the normal and abnormal rhythms. In order get the catheters in the precise place, we need to improve our 3D knowledge and ultrasound skills. Therefore, we have been working on 3D computer modelling of the equine heart to get better 3D insights. In addition, we made a real-size 3D equine heart model which helps us mimic complex catheterisation procedures and develop new intracardiac techniques. Recently, a technique to perform a transseptal puncture was developed creating an access to the left heart via a small puncture through the oval fossa. This now extends our working field to the left heart. A very important recent development is the successful application of 3D electro-anatomical mapping and ablation. This has completely changed our knowledge and approach to diagnose and treat arrhythmias in horses and is in my opinion the way forward.
What research lines have you got in mind for the future?
I still have got a lot in mind 😉. More insight is needed regarding assessment of valvular disease and the long-term effects. What is the importance of atrial and ventricular premature depolarisations during exercise and is it related to sudden death. Easier ways to get better quality multiple lead ECG recordings, also during exercise, should be found to improve the diagnosis of arrhythmias. Wearables, smart textile, and better recording equipment need to be developed. Mapping and ablation is complex and we need to improve the workflow and make it more accessible. We will also continue to work on further development of ablation, not only for atrial but also for ventricular arrhythmias.
You are one the most important equine cardiologist in the world. How can you manage your personal life with your work?
I think I can say that I'm a hard worker and that I put the bar high for myself. My work has cost me a lot of my personal time. But I'm proud of my work, it is my passion and therefore also part of my life. 'Enthusiasm is the mother of effort, and without it nothing great was ever achieved' said Ralph Waldo Emerson. You need to work hard to achieve things, it is as simple as that, but enthusiasm makes the effort so much lighter. You can achieve much more when you are passionate about what you do. And that is probably an advice that I would like to give to residents and new Diplomates: set you target and go for it, be passionate; don't give up and don't put the bar too low. If you put the bar low and jump over it, it doesn't give you energy. But if you work hard and achieve things, it also gives you a lot of energy. It's like a cyclist preparing for the Tour de France: it can be hard on the way but look forward and make sure to reach the goal. Believe you can and you're halfway there!
What advice do you have for the new diplomates with an interest in cardiology?
Make sure you have a good understanding of the pathophysiology before you make a conclusion. It is so easy in cardiology to fool yourself. Be thorough and always question yourself: is this my best image, am I sure about my interpretation, did I make the right conclusion? The difficulty about cardiology is that you have to combine all information about horse and heart, and that part of the interpretation is subjective, not based on a measurement but rather based on experience. And it is difficult to build the experience when you see only a small number of cases a year. So try to see lots and lots of cases, images, ECGs, to get the best out of it and discuss with colleagues of you have any doubt.